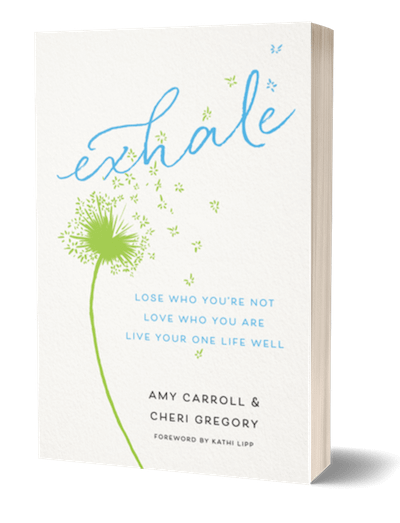 Ready to move from running-on-empty to spent-and-content?
Learn to invest your life in
soul-satisfying ways:
• fulfilling the desires of your heart
• loving your people well, and
• bringing glory to God
Order your copy of Exhale …
… and access your book add-ons!
A tool to help you recognize how God has already equipped you.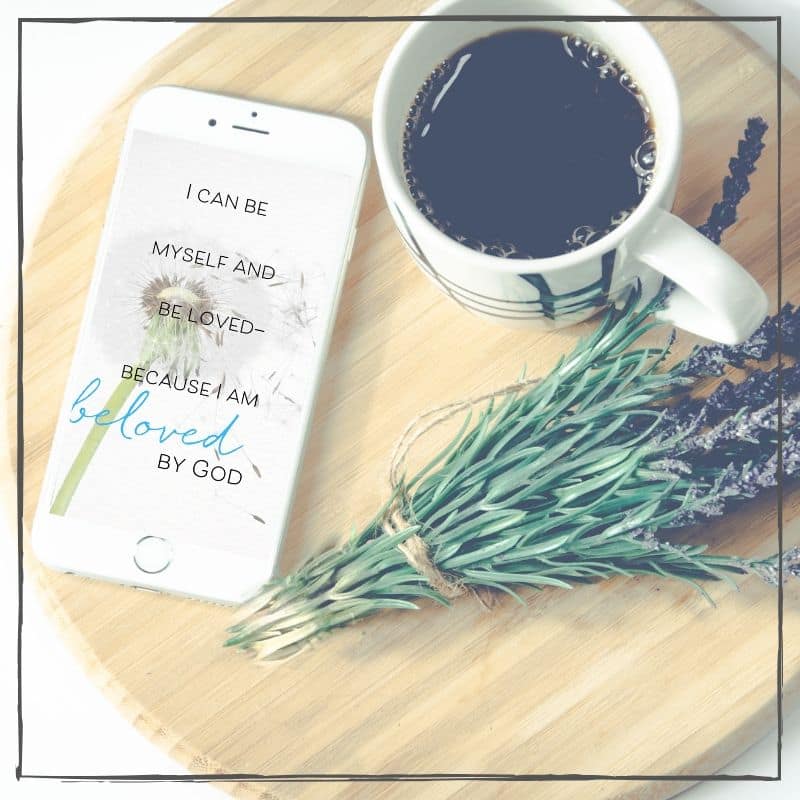 Exhale-themed cell phone lock screen and computer wallpaper image.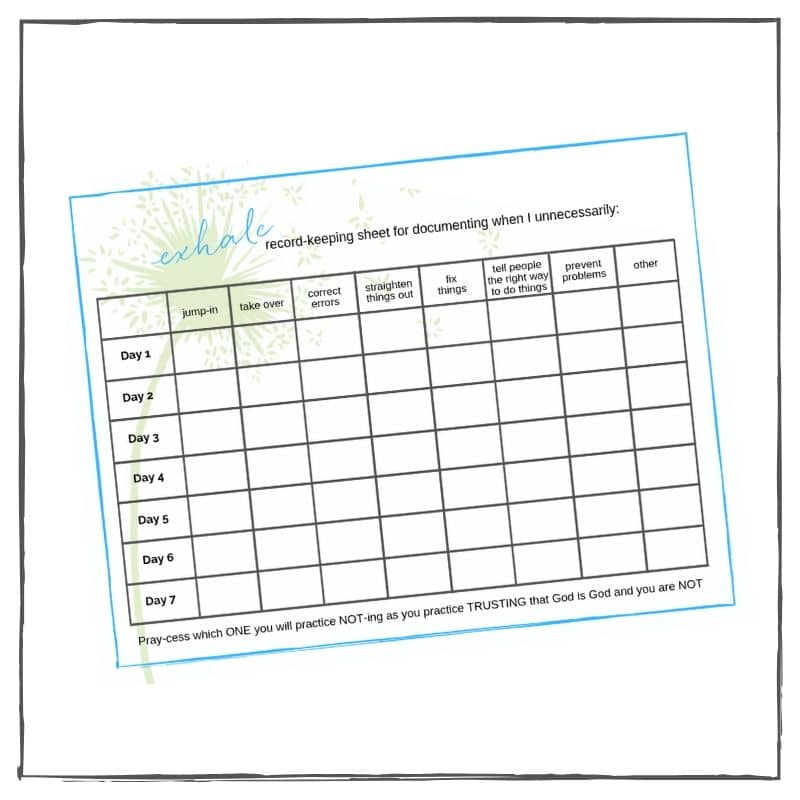 Tracking sheets to help you lose who you're NOT and love who you ARE.
Move from running-on-empty
to spent-and-content
Exhale is for the woman suffocating under the pressure of being all things to all people; of filling every unfilled spot at church, work, and home; of trying to do it all right, make decisions that benefit everyone else, and keep everyone happy.
Rather than adding more to your to-do list, Amy Carroll and Cheri Gregory show you how to
lose the ill-fitting roles you've been trying to fill so that you can be lighter and freer
love your truest, God-created self with all your glorious gifts instead of trying to shove yourself into a mold
live your one and only life in a way that you know truly matters

This isn't a time-management book filled with how-to lists and calendar tools. Instead, it walks you through a process that releases you from the things that have created unbearable pressure.
Then you'll be able to live the combination we all long for:
fulfilling the desires of your heart

loving your people well, and

bringing glory to God
Freedom. That is what I am beginning to grasp. Through the reading of Exhale, I found myself sensing new freedom in my life as I began to put in place the principles Amy and Cheri lay out so clearly. I'm taking new steps toward losing who I'm not, loving who I am, and loving who I am thanks to this book. I'm so grateful for it!
Lynn Cowell
Proverbs 31 speaker; author Make Your Move
Have you ever suddenly realized you're holding your breath? Your stomach is tight, your shoulders tense, your smile forced. Then, woosh, you breathe and everything changes. This book is like that for a stressed-out woman's heart. You read and everything changes.
Holley Gerth
bestselling author, You're Already Amazing

In a culture saturated with pressure to always do more and be more, Amy Carroll and Cheri Gregory offer a different way. Like fresh air to women who can't catch a breath, Exhale lifts the burdens you were never meant to bear and then infuses your day with compassion, wisdom, and practical steps to live your one life well. This book isn't one more to-do; it's permission to do less.
Michele Cushatt
author, I Am: A 60-Day Journey to Knowing Who You Are Because of Who He Is
Hey you. The one gripping your list, making your plan. Worrying, stressing, and wondering how you'll ever please everyone and get it right. Aren't you tired of holding your breath? Aren't you ready to exhale? With humor, kindness, vulnerability, and joy, Amy and Cheri pack each chapter of this book with precious and powerful insights from God's Word, along with tender guidance on how we can exhale, move forward, and breathe.
Shannon Popkin
speaker and blogger; author, Control Girl
Amy and Cheri shine here. Their conversational style makes this a breeze to read, yet the impact is life-changing. How many women do you know who truly celebrate—and steward—how God made them? Want to become that woman? Then Exhale is a must-read.
Lisa T. Grimes
coauthor, Remember Who You Are; managing director, Habergeon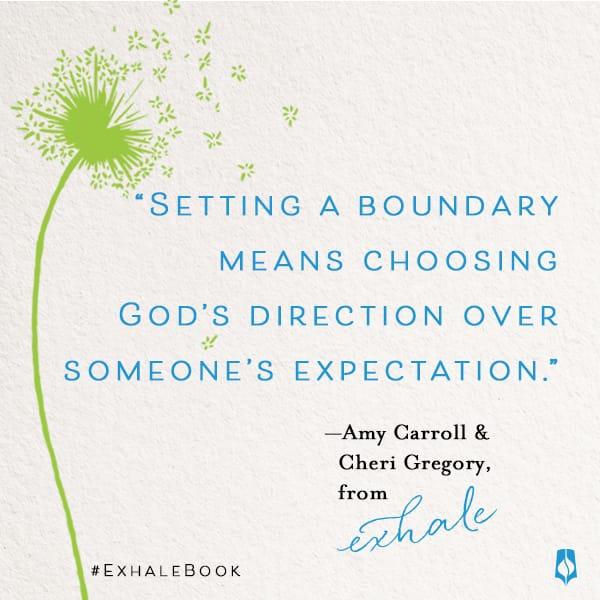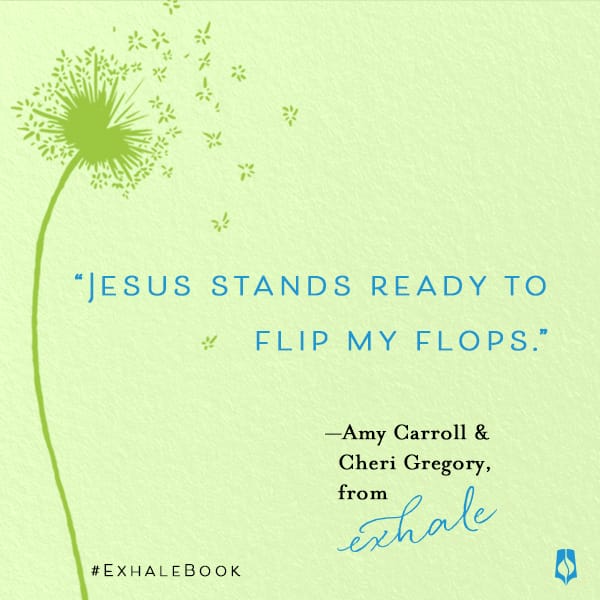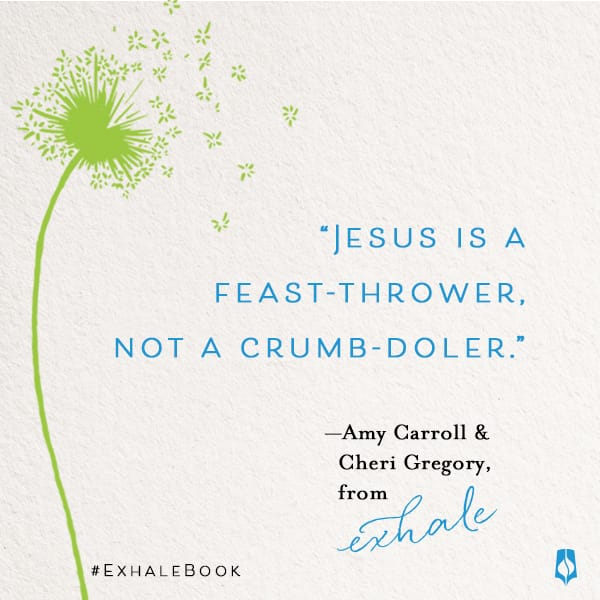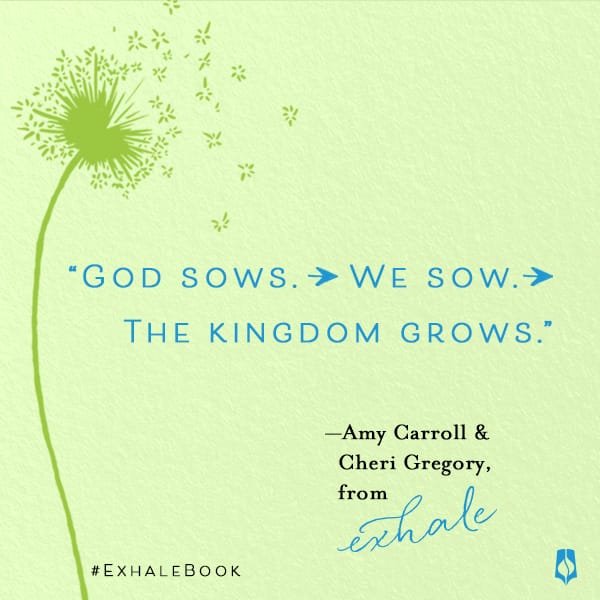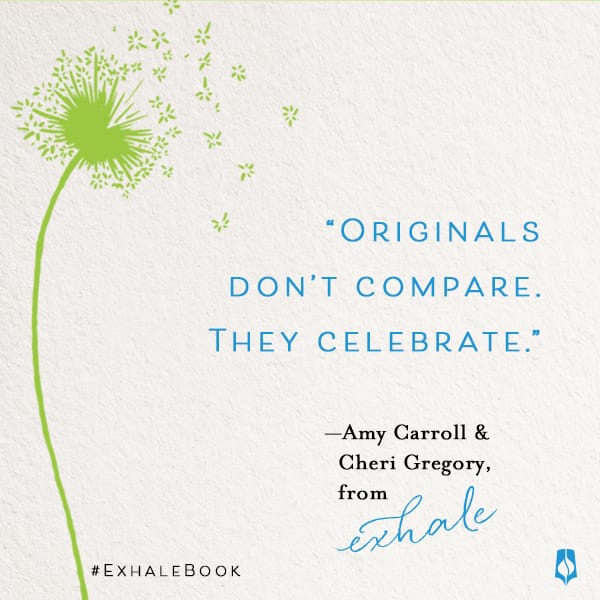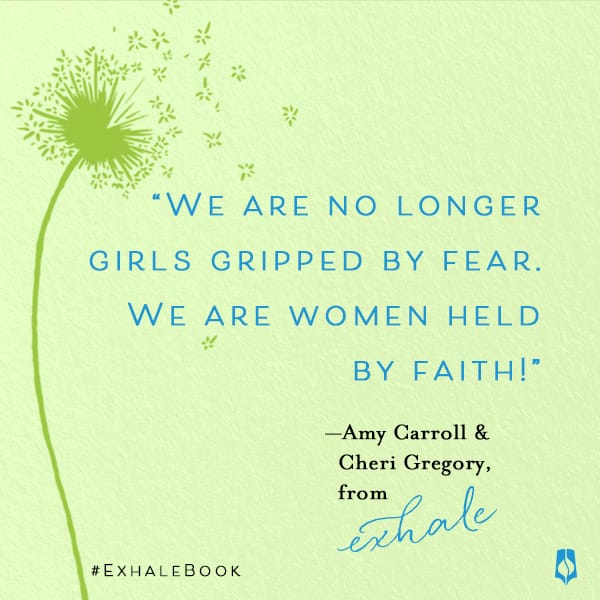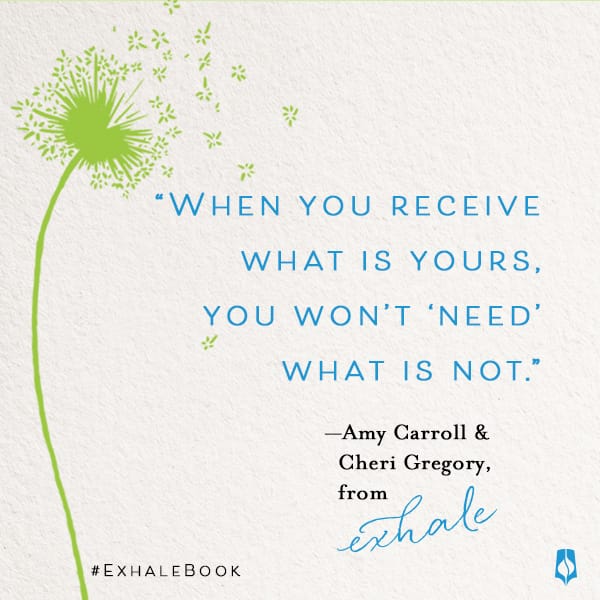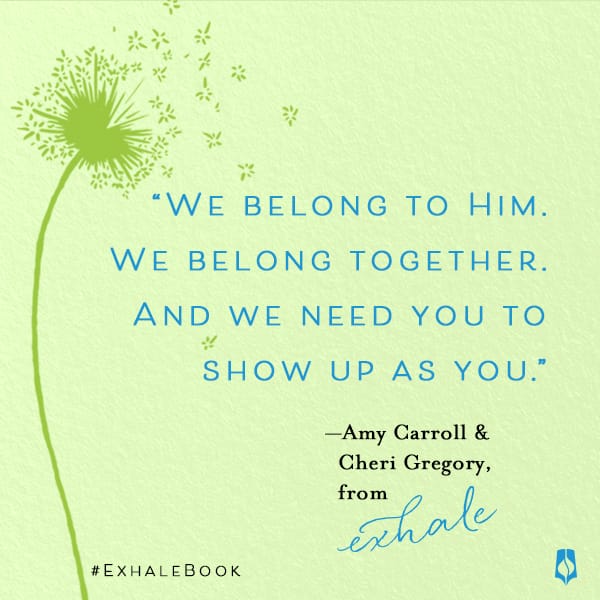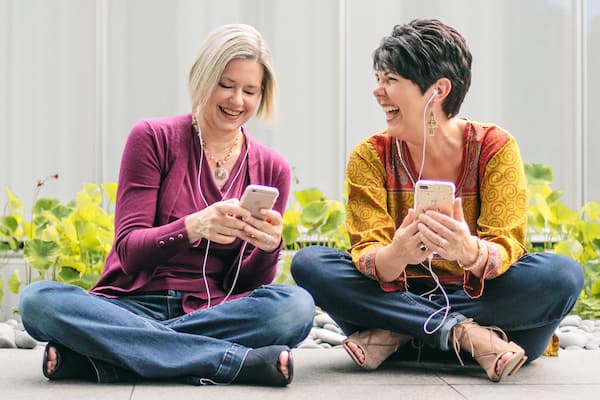 Amy Carroll (right) loves connecting a community through cultivating tender hearts and strong voices. There's nothing that delights her heart more than moving through life with Jesus and her community of tender-spoken women. Amy is the author of Breaking Up with Perfect, a member of the Proverbs 31 Ministries speaker and writer teams and co-host of the Grit 'n' Grace podcast. She loves traveling all over the world and adores hearing the God-stories of women at her events.
Visit Amy's website to learn more.
Through scripture and storytelling, Cheri Gregory (left) loves sharing experiences that connect to women's frustrations, fears, and failures, giving them hope that they are not alone—someone gets them. She delights in helping women draw closer to Jesus: the strength of every tender heart. Cheri is the co-author, with Kathi Lipp, of You Don't Have to Try So Hard and Overwhelmed; the co-host of the Grit 'n' Grace podcast; and the co-leader of Sensitive and Strong: the place for the HSP woman to find Community.
Are you a
Connector, Inspector, Director, or Reflector?
We'd love to hear your EXHALE story!
Share how you're learning to lose who you're NOT, love who you ARE, and live your ONE life well!